St-Rémy Brandy Unveils its Two Promotional Gifting Offersfor End of Year Festivities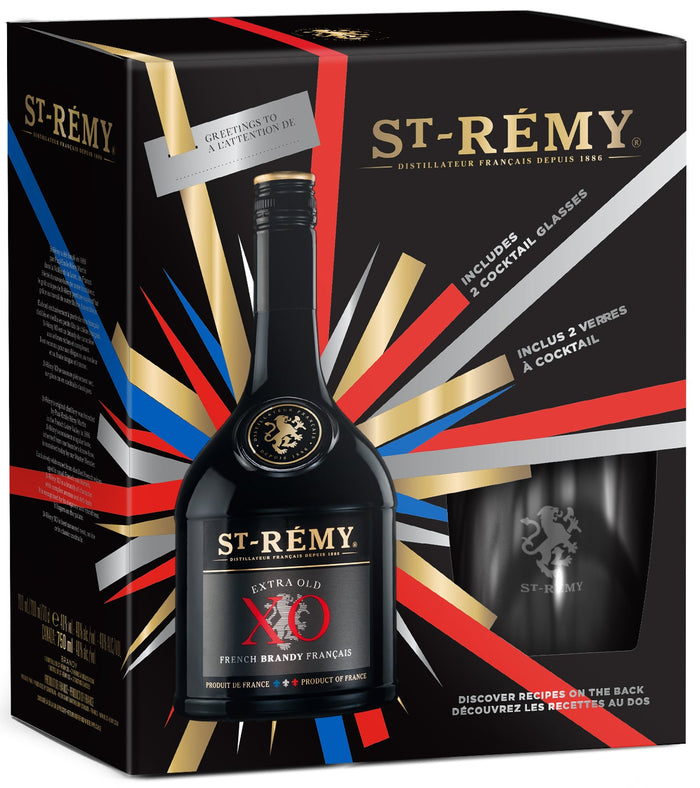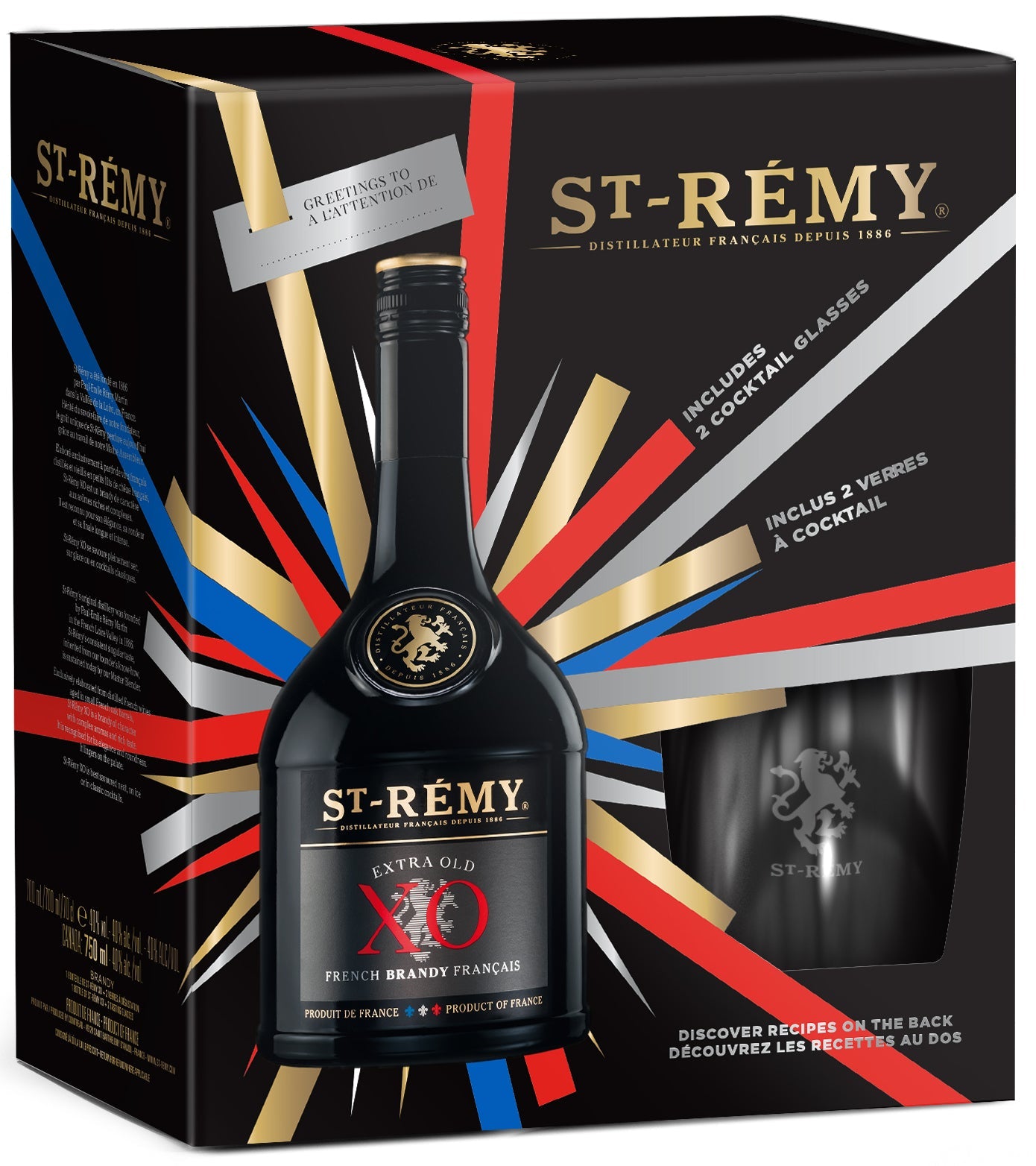 Its 'Christmas in Paris' and personalised 'Greetings To' sets will offer consumers an original
way to gift St-Rémy XO
St-Rémy, the world's favourite French Brandy, has two new gifting sets on offer for consumers this upcoming festive season, each housing the iconic expression St-Rémy XO. The gifting sets are a unique way for consumers to share St-Rémy Brandy, known for its fruity and harmonious notes, with loved ones.
The first offering is the celebratory 'Greetings To' design, which is available as a giftbox, and also as a glass pack. Consumers can write the name of the recipient on the box, allowing it to be truly unique and personalised for each loved one and every occasion, whether shoppers are looking for a special birthday gift, or celebrating Hannukah, Chinese New Year or Diwali.
St-Rémy will also be releasing a 'Christmas in Paris' giftbox; capitalising on the brand's manifesto of being 100% French from grape to bottling, it depicts a magical Parisian scene at Christmas-time under a dusting of snowflakes. After all, the city of lights is at its best during the Christmas season, when iconic monuments from the Arc de Triomphe to the Eiffel Tower are illuminated, department store windows are filled with animated displays and wooden chalets line the streets with festive holiday markets…
"St-Rémy XO is rich and complex on the palate, and works well in festive cocktails and punches, or drunk neat as a warming digestif. There is an impression of sweetness; like a delicacy." says Cécile Roudaut, St-Rémy Master Blender, on the decision to use XO as the festive choice.
The St-Rémy 'Greetings To' giftbox will be available in Canada, India and Estonia, whilst the glass pack will also be available to purchase in Canada, Kenya, Taiwan, Australia and Estonia. Consumers can buy the St-Rémy 'Christmas in Paris' giftbox in Russia, Kenya, GTR Finland, GTR Singapore, GTR India, GTR Thailand, GTR Malaysia, GTR Vietnam.

St-Rémy XO Tasting Notes
Appearance
Luminous amber colour, tinted with subtle, rich red hues.  
Nose
Mature nose underpinned with delicate oak and vanilla aromas, layered with hints of ripe fruits and honey.
Palate
Intense and aromatic. Subtle notes of wood and vanilla are enriched with flavours of gingerbread candied apricots, dates, figs and nuts.  The taste is subtly spicy and offers a long finish.
Serving Suggestion
Offering multiple layers of flavours that make it popular with critics and connoisseurs alike, St-Rémy XO can be enjoyed neat, on ice or in cocktails, like the St-Rémy Winter Punch:
- 600ml St-Rémy XO
- 1200ml distilled water
- 100ml vanilla syrup
- 40 dashes bitters
- 200ml ginger bread syrup
- 10 ginger slices
- 5 cinnamon sticks
For all the ingredients into a pan, and heat to 30°C. Ladle into the punch glasses.

Makes 10 servings.