St-Rémy Brandy expands the recipe range of its global drink strategy, St-Rémy Café, with warm coffee cocktails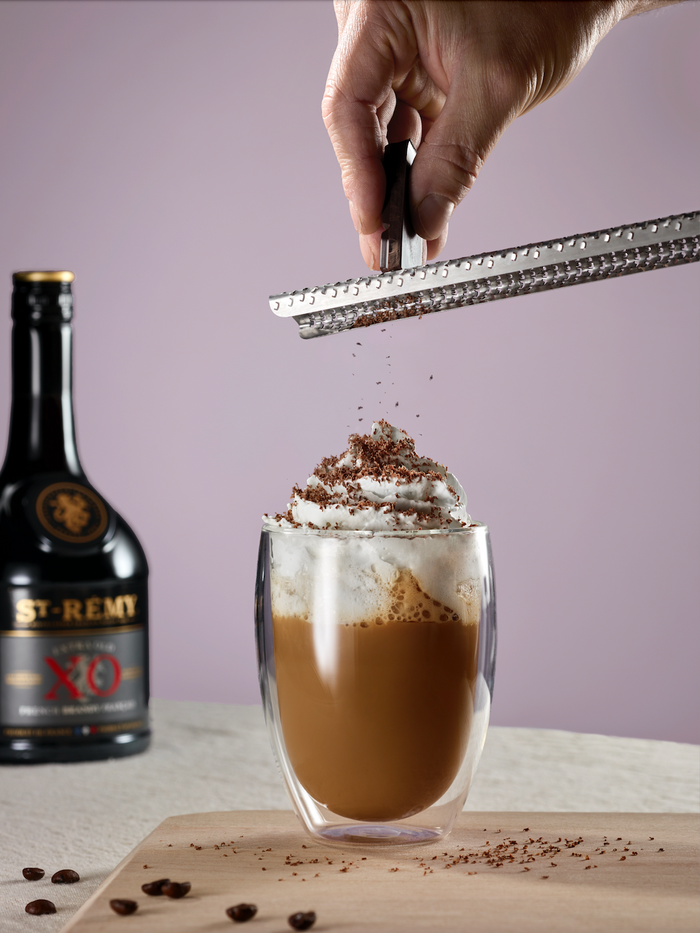 St-Rémy, the world's favourite French brandy, is expanding its global strategy, St-Rémy Café. To further showcase the versatility of its hero product, St-Rémy XO, the brand has launched a selection of warm coffee cocktails.
Following on the global trend of coffee, where it is the 2nd most trending cocktail flavour around the world, St-Rémy is continuing to introduce both the coffee drinker and cocktail enthusiast to new and invigorating ways to experience its range of products. The in-house mixologists have created a delicious selection of warm St-Rémy Café recipes, which offer a
new way to enjoy the rich and complex style of St-Rémy XO. However, everyone is free to create their own, opening a world of possibilities to express their creativity for each occasion. The strategy was designed with the at home consumer and on-trade premises in mind, and from concept to fruition, it has been aligned with St-Rémy's overall brand promise; to provide moments of contentment.

St-Rémy has seen the popularity of St-Rémy Café grow over 2022. The strategy has allowed a younger audience of adult drinkers to experience brandy in a cocktail serve which has enabled category rejuvenation.
The introduction of warm cocktails enables on-trade venues, to further expand their choice of distinct occasions of when to serve St-Rémy. The consumer will be able to enjoy the warm cocktails during the day, to accompany a brunch, or as a digestif after dinner.
Introducing, the XO Coffee, a St-Rémy take on an Irish Coffee, simply made by combining 60ml St-Rémy XO, 60ml black coffee and 30ml simple syrup in mug and stirred. Try topped with whipped cream, and it will soon become a warm cocktail favourite.

For those with a sweeter tooth, try the XO Mocha, made by combining 45ml of St-Rémy XO, 60ml black coffee, 30ml chocolate syrup and 30ml whole milk in a mug and stirred. Topped with decadent whipped cream, and chocolate powder, it is the perfect beverage for the winter months.
St-Rémy believes the expansion of this strategy will continue to hit its three core objectives: expanding drinking occasions, rejuvenating brand perception, and recruiting new consumers through on-trade availability.
Cocktail Recipes :
XO COFFEE
60ml / 2oz St-Rémy XO
60ml / 2oz Black Coffee
30ml / 1oz Simple Syrup
Add all ingredients to a mug and stir.
Top with whipped cream.

XO MOCHA
45ml / 1.5oz St-Rémy XO
60ml / 2oz Black Coffee
30ml / 1oz Chocolate Syrup
30ml / 1oz Whole Milk
Add all ingredients to a mug and stir.
Top with whipped cream and chocolate powder.