St-Rémy Brandy Takes Another Step to Reduce Its Carbon Footprint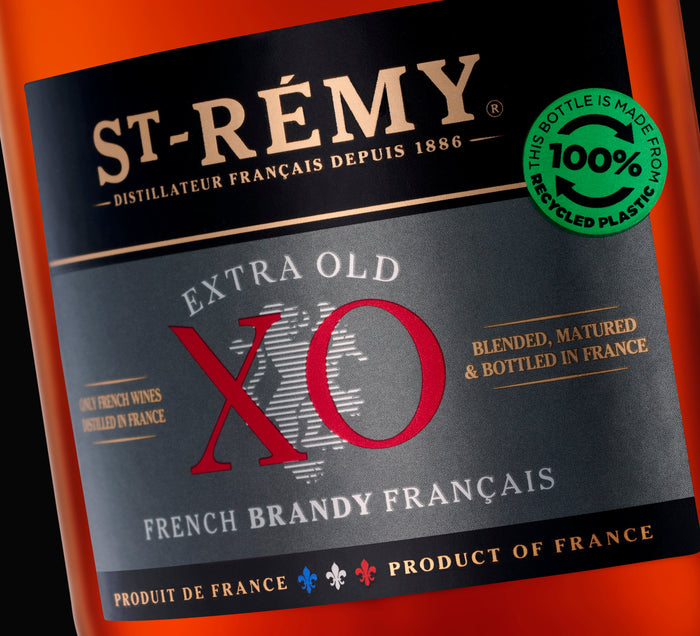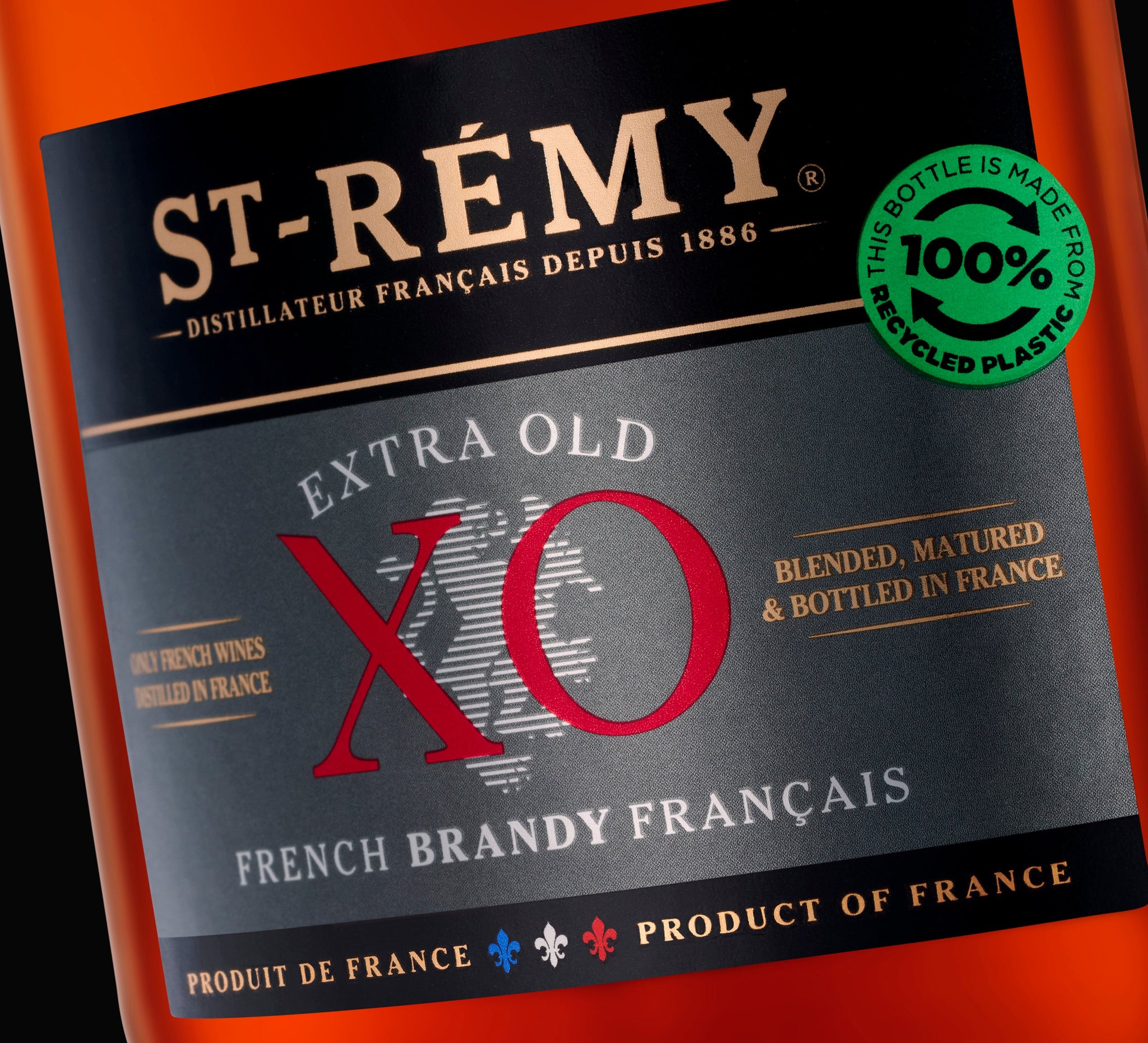 The world's leading French Brandy moves from PET to Recycled PET in three of its key formats, reducing its CO2 emissions
per bottle by 29%.
St-Rémy, the world's number one French Brandy, has changed its plastic 50cl St-Rémy XO and VSOP bottles and its 1.75l St-Rémy VSOP plastic bottle from PET to recycled PET plastic.
PET is short for Polyethylene Terephthalate, and is a strong, lightweight plastic. Its eco-friendly counterpart is RPET (the 'R' denoting 'Recycled'). The above bottles are St-Rémy's only plastic offerings, and have made the move to RPET, which is not only 100% recycled but also 100% recyclable plastic. With the transfer to RPET on these three formats, St-Rémy will emit 29% less CO2, and use a third less water and energy than with plastic bottles made with the traditional PET.
The packaging will rightly celebrate this change, with "this bottle is made from 100% recycled plastic" displayed in a green icon on the new bottles. The move to non-virgin plastic when producing these new bottles will save nearly 50 tons of virgin plastic and almost 100 tons of CO2.

Minimizing its environmental footprint is a key commitment for St-Rémy and for its mother house, Rémy Cointreau. As part of its Sustainable Exception roadmap, the Group Rémy Cointreau aims to reduce its carbon emissions per bottle by 50% by 2030 and to reach net zero by 2050. One of the key levers of its carbon reduction journey is eco-design. By 2025, the Group is targeting to have 100% of its bottles being eco-conceived.
Plastic waste has become a global issue; 303 million tons of virgin plastic are produced each year (National Geographic). It is crucial these numbers begin to decrease, and Rémy Cointreau is proud to be amongst the global companies championing this. Ensuring plastic products are recyclable makes it easier for customers to consume sustainably. By customers recycling their bottles, they are in turn giving more options for brands like St-Rémy who are creating their products from non-virgin materials.
Says Hervé Buzon, International Marketing Director for St-Rémy Brandy: "we consider it a very important task to not only do our bit to use more eco-friendly materials in our packaging, but also inspire our customers to do that bit extra by disposing of their St-Rémy products properly, thereby ensuring they can be collected and turned into future bottles."