St-Rémy announces great news for French Brandy lovers all over the world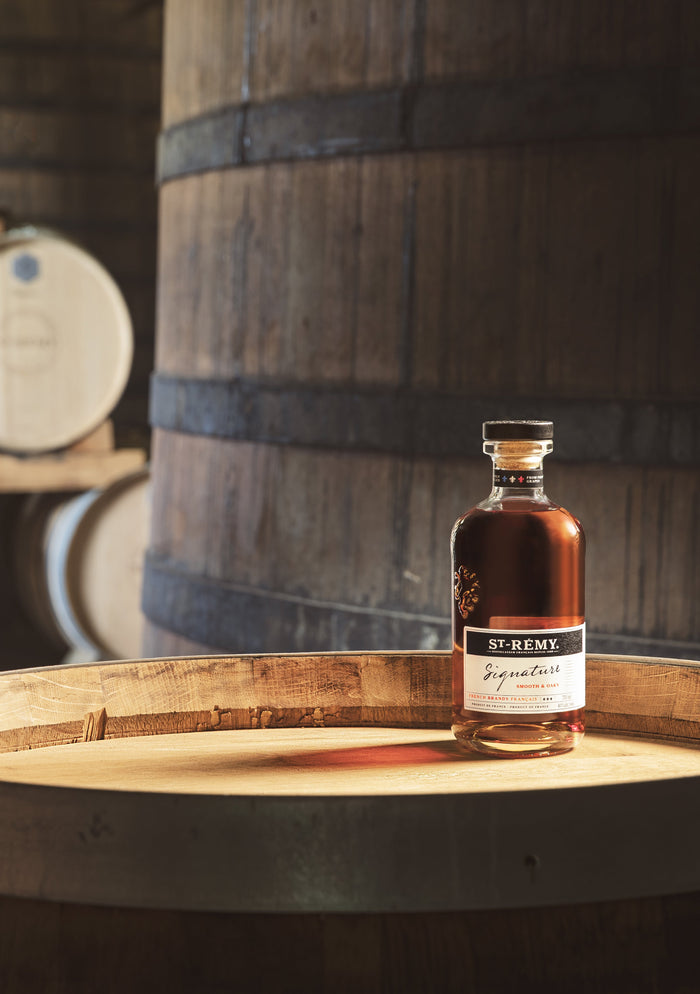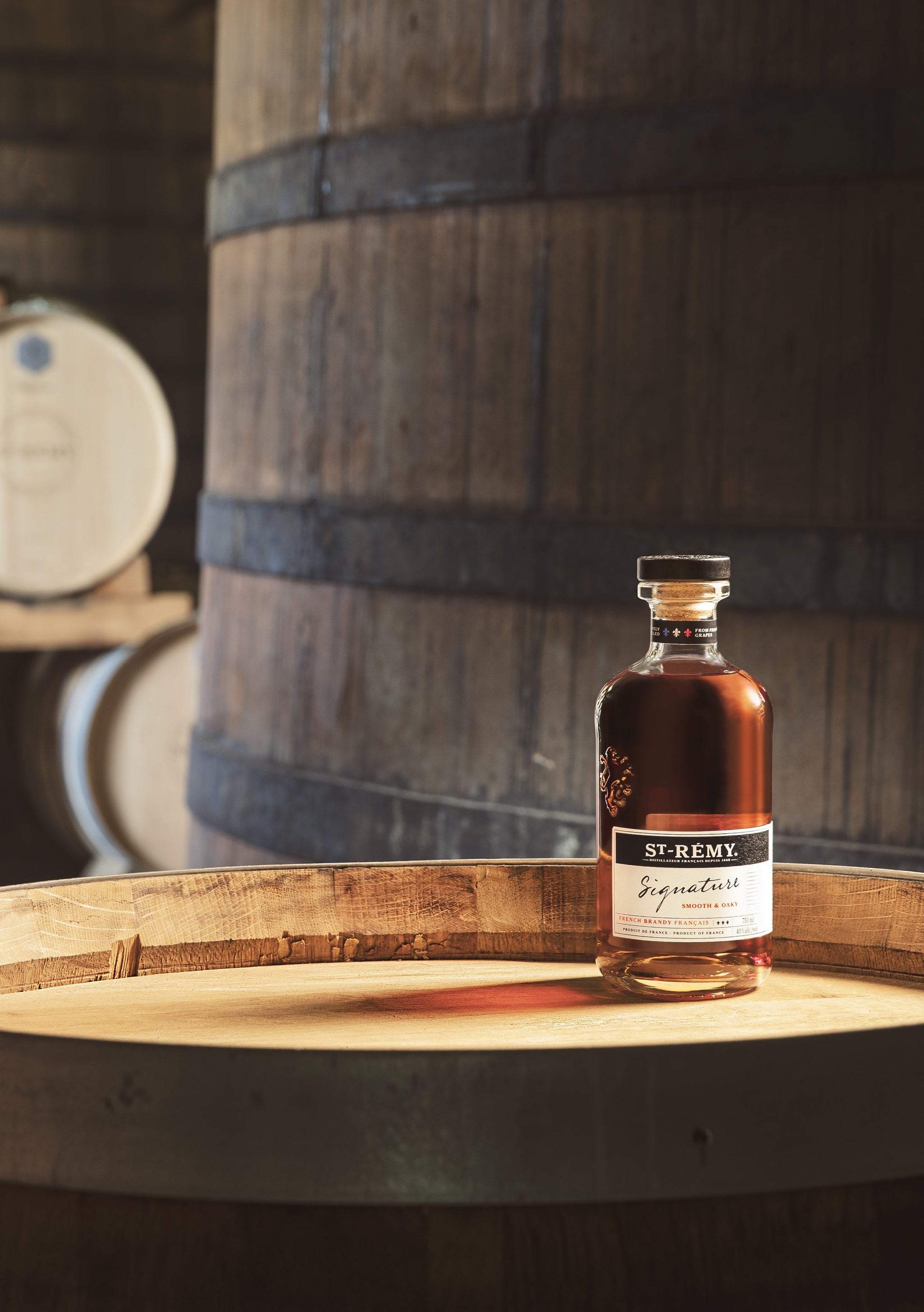 The brand's latest creation for a new generation of brandy drinkers : St-Rémy Signature makes waves into new global markets from the UK to Taiwan
St-Rémy, the world's favourite French Brandy, prized by consumers and critics alike since 1886, is celebrating the success of St-Rémy Signature which launched in 2020. The innovative expression has shown excellent preliminary growth in its pioneering markets of Canada, USA and Australia, and continues to expand into new territories.
Following a successful launch in Canada in 2020, the brand is on track with its target to nearly double market sales over the next year, into 2023. Meanwhile, the USA successfully bought its first bottles in 2021 and continues to roll out sales nationwide in growing domestic markets including California, Florida, Georgia, New York and Texas, amongst many others, with strong indications that the market will meet its great ambitions during 2022-2023. Australia is also showing a strong affinity to the brand, with particularly encouraging sales in New South Wales. Despite its short time on the market, St-Rémy Signature has grabbed the attention of key opinion leaders in the spirits industry, winning Gold Medals at the San Francisco World Spirits Competition and Spirits Business: Brandy Masters in 2022, as well as being awarded Brandy of the Year at the London Spirits Competition in 2021.
So, what now? The next territories to activate will be the traditionally strong French brandy markets of the UK and Taiwan, as well as Jamaica and GTR Americas, which will enjoy a roll out in September later this year.
Supporting the UK launch will be a strong presence at Cocktails in the City, taking place between 11-13 August in Bedford Square Gardens, London. The brand will be serving delicious St-Rémy Signature serves from a dedicated bar, inspired by classic Parisian café culture. Guests will also have the chance to participate in cocktail masterclasses hosted by Brand Ambassador, Sean Duprey. Alongside this, the brand has announced that St-Rémy Signature
will be listed at major supermarket, Sainsburys, in October, introducing St-Rémy's premium line to UK consumers in time for Christmas.
Luminous, bright and amber in colour with sweet aromas of vanilla, coconut and almond greeting you on the nose, St-Rémy Signature provides a unique base for brandy serves, reimagined with a more forceful nutty and buttery expression. The expression is perfect for sharing neat or in cocktails with friends.
St-Rémy's Master Blender, Cécile Roudaut, envisaged St-Rémy Signature as a perfect balance between tradition and modernity, including a short spell maturing in virgin oak barrels, as well as the more traditional ageing in older oak casks. "It has been incredible to see the response to St-Rémy Signature since we introduced it to the market" says Cécile Roudaut.  

"This expression is an original creation, designed to be discovered by a new era of brandy-drinkers. While respecting the traditional French brandy values and processes, I have added a maturation stage in small virgin oak barrels, which marks its distinction and creates a smooth brandy with elegant notes of vanilla, a hint of toasted French oak and a velvety texture."
The inspiration for St-Rémy Signature came from the realisation that for too long, brandy had been the preserve of established spirit drinkers, and was struggling to recruit a younger audience. Hervé Buzon, St-Rémy's Global Brand Director comments on how the brand had a clear idea of the type of consumer it wanted to target through this new product: "We decided to launch a new type of brandy to recruit a new generation of brandy drinkers : a distinctive spirit in a distinctive bottle. Following a very successful launch in some of our key markets, we are thrilled to bring this exciting expression to new audiences across the globe and continue to provide bartenders with new mixology options."